From the dirtbag life to luxurious campers adorned with fairy lights, #vanlife has swept the globe – and nowhere more so than New Zealand. If you're wondering what the hype is all about, we're here to clue you in.
Words by Jack Hart
This article was originally published on wildbounds.com.
Despite the rampant proliferation of #vanlife posts on the platform over the past few years, true vanlife is much, much more than a ploy to gain some new followers. It may have been adopted by social media wizards – the actual hashtag, #vanlife, was created by Foster Huntington in 2011 – but the reality of driving around in a clunky, beat-up vehicle is often less glamourous than the filters make it out to be, though no less exhilarating or rewarding. Despite the fairy lights inside, it's exactly the rough n' sort-of-ready approach that makes vanlife so appealing.
Of course, true vanlife involves buying a second/third/fourth-hand vehicle and kitting it out yourself, though that only works if you're in a position to make that investment (read: start saving). To test out the experience, we rented a van (a 2011 Toyota Regius, if you're interested) from Travellers Autobarn in New Zealand and set off for six weeks of freedom camping, absurdly beautiful roads and shitting in a hole.
#1
Patterned blankets aren't just for showing up great with Instagram filters – insulation is not a campervan's finest quality, and they get cold. Whether you're huddling inside with the heaters on or lounging by a lakeside fire, you're going to appreciate that extra layer. Our tip? Drop in at a local charity shop and trade in your loose change for guaranteed warmth.
#2
Hand sanitiser is your new best friend. Enough said.
#3
In fact, no, that wasn't enough – pack hand sanitiser. We don't mean to sound dramatic but backcountry toilets are often in a pretty sordid state, and the backcountry is where you'll be spending a lot of time if you're on the hunt for adventure. Most times, a simple hole in the ground covered by a wooden box is the most you'll get – an environmentally sound option, for sure, but also one that'll leave you tearing off your face like the Nazis in Raiders of the Lost Ark.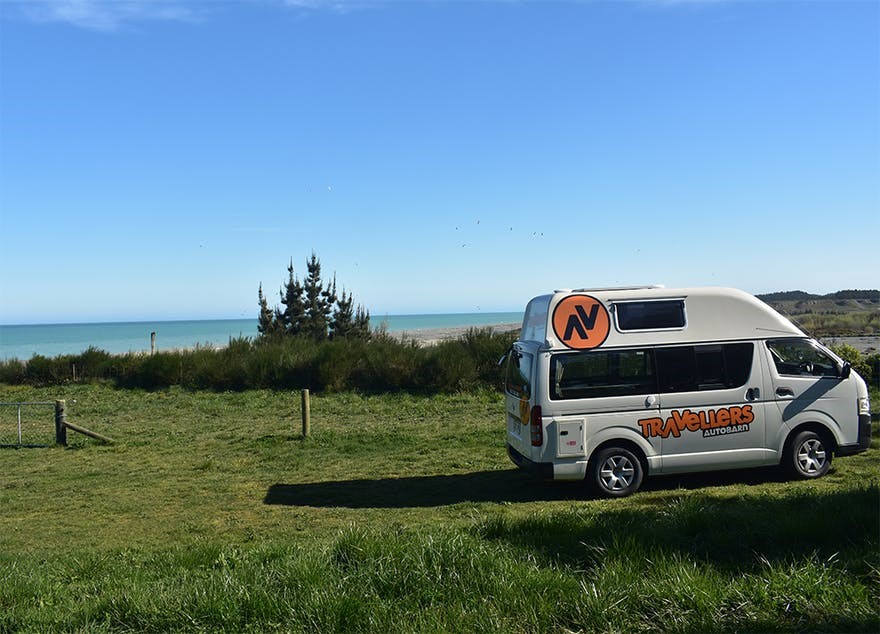 #4
If you're renting or buying a van Down Under, you need to download Campermate. It's a free app that lists campgrounds – free and paid-for – as well as places to visit, toilets, public showers, WiFi spots and much more. Even better, you can download maps for certain areas to keep on course when you go off the grid, which will be very, very often.
#5
Don't use the porta-potty – ever. Not to mention what must be a bizarre scenario of you using it while whoever you're travelling with is mere feet away, using the porta-potty means cleaning the porta-potty. Exactly. There are plenty of public toilets in towns, one at nearly every campground and the great outdoors, so long as you have a trusty camp shovel. If you thought vanlife was all meditation and fairy lights, you're in the wrong place.
#6
Get off the beaten track! Most people, whether exploring a new country or their own, will move from highlight to highlight, never seeing what lies between. A campervan gives you the freedom to see the road less travelled and get a real measure of the place. Hit a bar or coffee shop and ask the locals for their personal highlights – they're guaranteed to be different to anything you'll find in a travel brochure.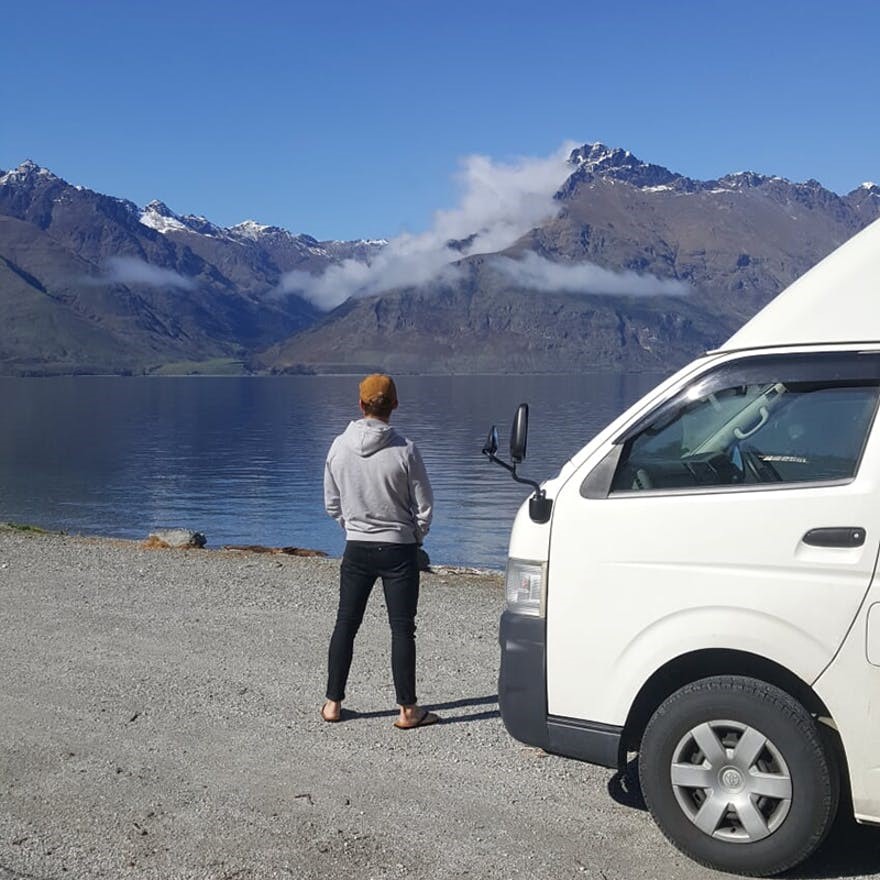 #7
Having said that, don't abandon bigger, firmer roads completely – unless you've kitted out a 4×4, your van will struggle on anything more hardcore. If you're renting one, your insurance likely won't cover you, either, so dirt tracks across rough terrain are out of the question. We can attest to the sinking feeling that accompanies getting stuck far from the nearest town, though NZ is perhaps one of the better places to break down as you'll be inundated with offers of help from locals.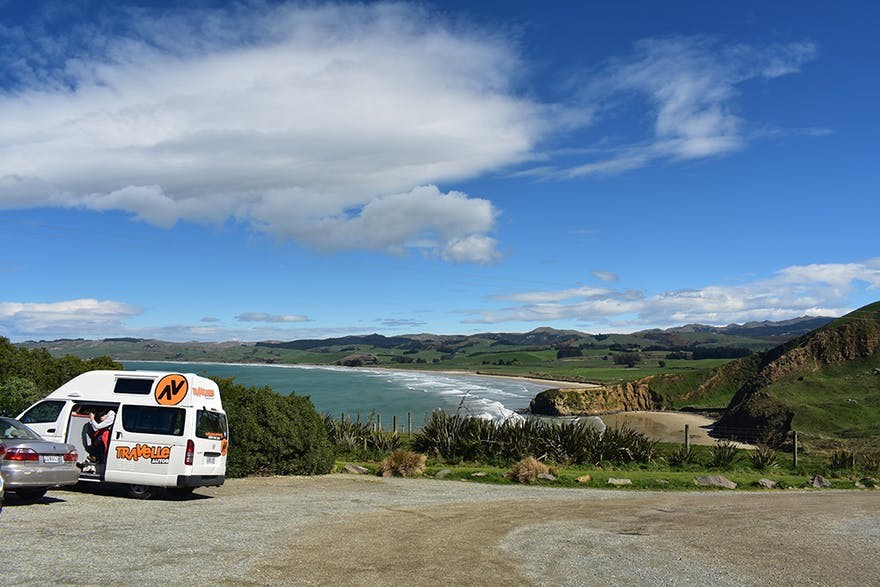 #8
Vanlife is a golden opportunity to detox from digital life, but we all know you'll be itching to update Instagram, too. Public libraries are your best bet – there's usually free, good quality WiFi that you don't need to buy a coffee to make use of. Again, Campermate can point you in the right direction for these.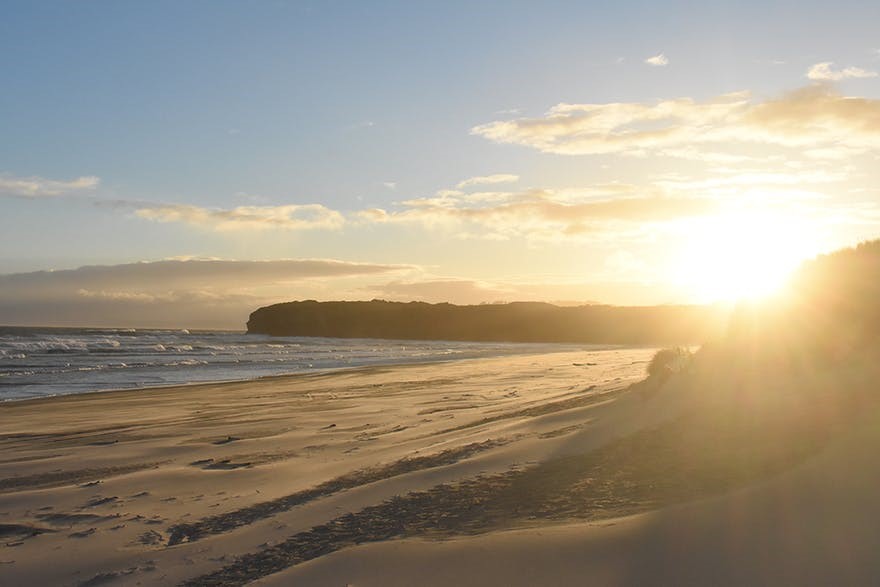 #9
Without sounding like we're mothering you, keep on top of your chores – a campervan doesn't offer too much space, so dirt builds up fast, particularly if you're spending your days out on mountain bikes, surfing or hiking. A quick brush in the morning once the bed's been packed away will make a huge difference, as well cleaning the dishes straight after using them – the sound of mugs clattering around in the sink as you rumble along a gravel road is enough to send anyone mad.
#10
Take advantage of freedom camping – it's free! Sometimes you'll need to cough up for a paid site to shower, wash clothes and eat something other than noodles, but the free campgrounds are by far the most beautiful spots, particularly in a country as spectacular as New Zealand. Be careful, though – some of them have a limited number of spots, so get there early.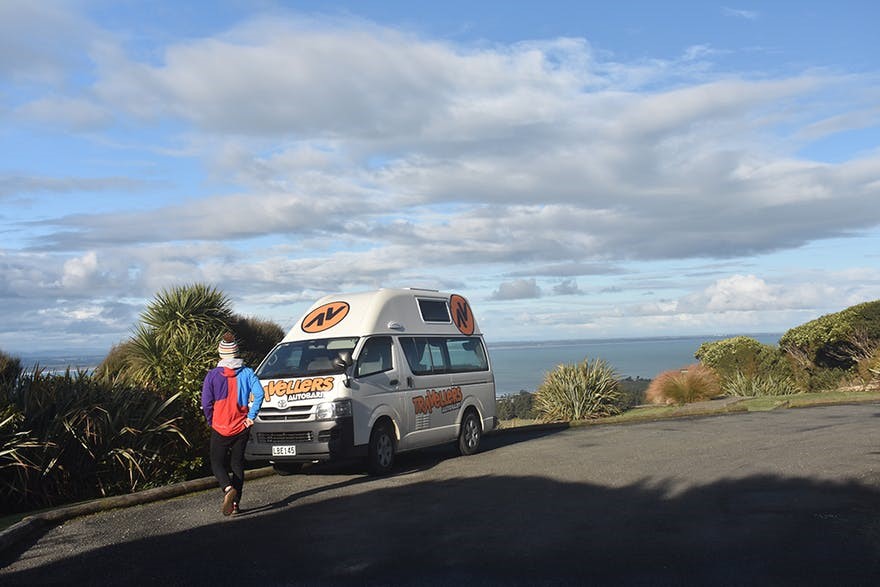 #11
Stock up on the essentials: coffee, bacon, eggs, beer. Vanlife and simple cuisine go hand-in-hand but small comforts are always appreciated. Stepping out of a campervan first thing in the morning, surrounded by sensational views and with a steaming mug of coffee in hand is an unforgettable experience, made better only by the smell of bacon drifting on the breeze. And you don't need us to tell you how welcome a cold beer is after a day in the great outdoors.